Our Company
Our dedicated staff have over 30+ years experience in healthcare credentialing and management. Based in Watkinsville, GA, our team has broad experience across the healthcare industry...
Our Team

G. Trippe Jones, M.D.
Medical Director
Dr. Jones is a Board Certified Family Medicine physician with an active practice in Watkinsville, GA. He attended the Medical College of Georgia in Augusta, where he served as a representative on the school's Admittance Committee.
He has been involved with the credentialing process for physicians since 1994 when he created the credentialing program for a large Independent Physician Association in Athens, GA.
He has served over 20 years as Chairman of the Credentialing Committee for the IPA. He has served as President of Medical Staff, as well as holding various other leadership positions, at the two area Hospitals in Athens, GA.

Evelyn W. Jones, MBA
CEO
Evelyn attended the University of Georgia to earn her B.S. degree, and Brenau University in Gainesville to earn her MBA in Healthcare.
As CEO she was responsible for the financial and business successes of a 400-doctor IPA in Athens, GA, and surrounding cities. Under her leadership, the group formed an Accountable Care Organization that was one of 27 groups in the nation to first be accepted by CMS.
She developed Group Purchasing programs that saved over $1,000,000 to physician members in malpractice and other services. Evelyn was able to develop a credentialing program to earn Delegated Status for over 25 contracts, and to contract with Payors that resulted in over $800,000 shared savings to the IPA and physician members.
She Co­founded Allied Physician Services, LLC to help other large groups and hospitals develop their credentialing programs and use CVO services for the most efficient, cost­effective manner to help maximize their profits.

Garris T. Jones, III, CPCS
Chief Operations Officer
Garris is an NCQA-recognized Certified Provider Credentialing Specialist. Before co-founding Allied Physician Services, Garris worked as Credentialing Coordinator for a large Georgia based IPA. During his 6 year tenure, he maintained a sterling track record of credentialing audit scores that were consistently above 95% across commercial and government audits by dozens of different payors.
NCQA Certified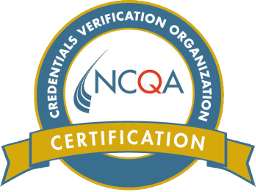 We earned a score of 100% from the National Committee for Quality Assurance (NCQA) after their audit of our Policies and Procedures. We're proud to say that the NCQA auditor reported that our system and files were the cleanest he had ever seen. Our files scored 100% on all 10 Certification elements.